Collections Test
Feel Free to Contact us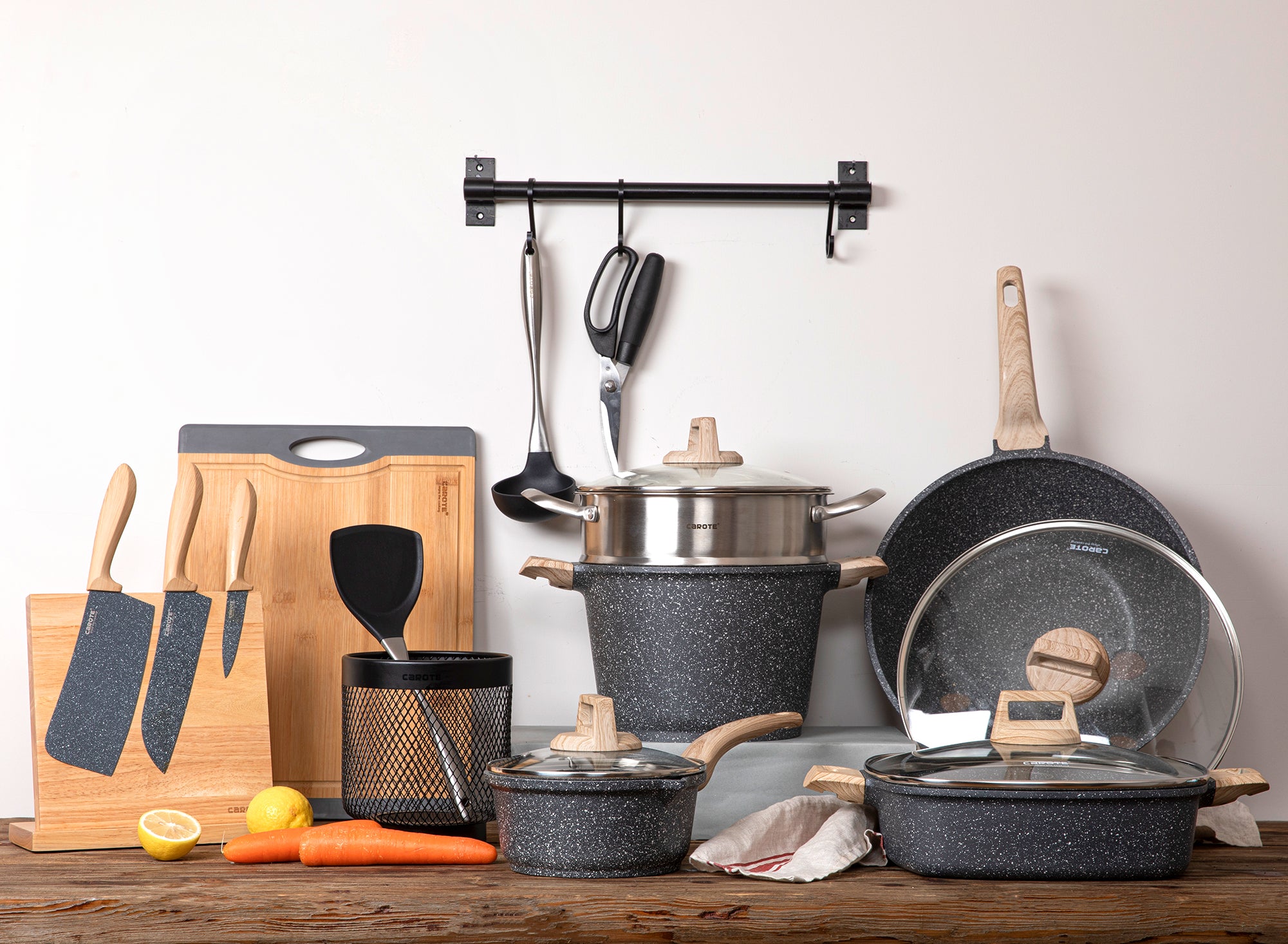 Essential Woody
Carote® Essential Woody, an innovative design using ILAG Granistone non-stick coating and technology imported from Switzerland. With 5 layers of super non-stick protection and wear resistance, it passed the US FDA food testing. It covers more than 15 styles and 30 models that will meet multiple cooking demands.
As the world's first design that integrates wood grain design into cooking utensils, Essential Woody is telling the story of 'return to nature, healthy and organic'. Compared with traditional pots and pans, Essential woody embodies superior thermal insulation performance, even heating and applicability for all stoves, including induction. With global footprints in 30 countries, Essential Woody series cookware has sold over 5 million pieces worldwide.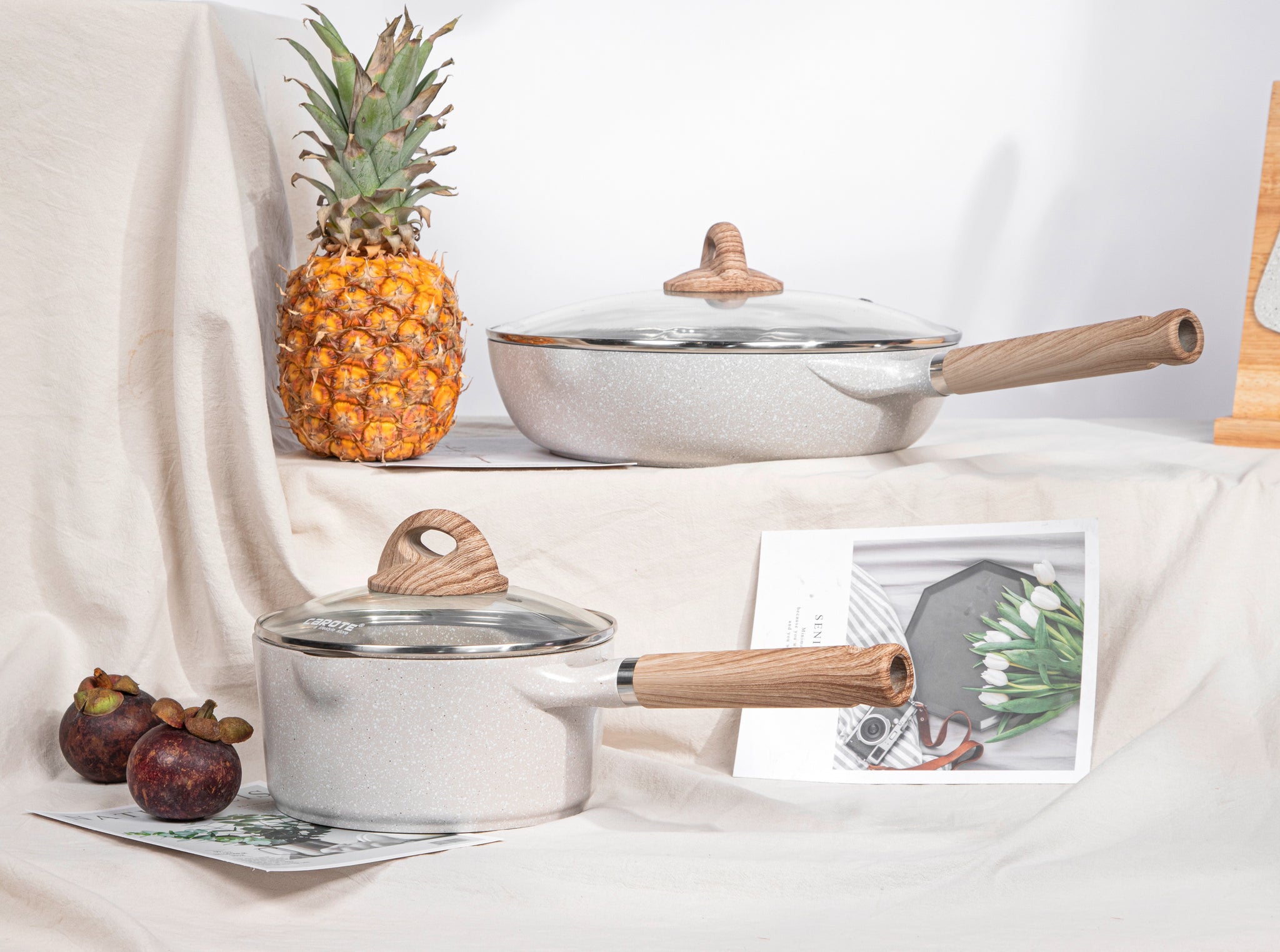 Cosy
Carote® Cosy collection with Japanese style design has a pleasant creamy white non-stick coating. With a forged aluminium body, Cosy collection offers excellent heat distribution and heat storage performance. The bakelite wood grain handle with silicone 'soft-touch' coating is attractive, durable and ergonomic.
Sunday,Monday,Tuesday,Wednesday,Thursday,Friday,Saturday
January,February,March,April,May,June,July,August,September,October,November,December
Not enough items available. Only [max] left.